Vizag Smart City plan gains momentum, masterplan in 15 months
Consortium to prepare a sector-wise development plan for water supply, sanitation, sewage treatment, safety and security.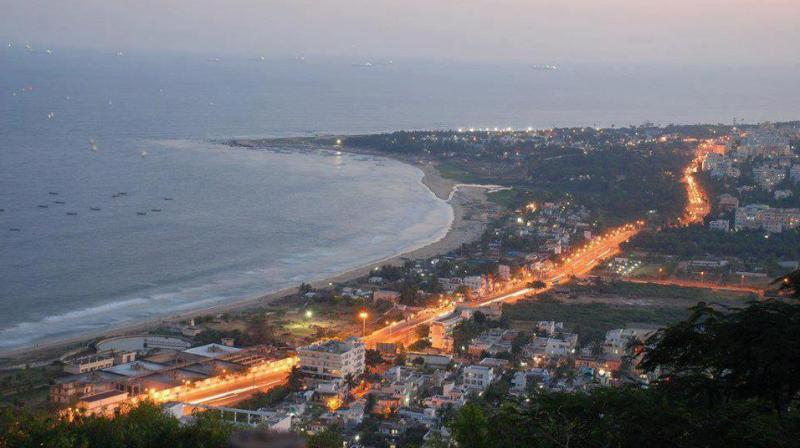 Visakhapatnam: The formation of a Special Purpose Vehicle to oversee the Vizag Smart City project has hastened the pace of groundwork. Under the "India: Technical Assistance: Smart City Infrastructure Project Plans for Visakhapatnam" programme, the representatives of the consortium appointed by the state government – KPMG, AECOM, and IBM – held a kick-off meeting with the officials and discussed various issues involved in the master plan for Vizag Smart city.
After conducting a field-level basic analysis for about five months, they go for an integrated master plan followed by an implementation plan for about 10 months, totalling to at least 15 months. The consortium would prepare a sector-wise specific DPR, including disaster management, water supply management, sanitation, sewage treatment, safety and security, non-motorised transport system and other important aspects as per the city's requirements.
Speaking at the meeting, GVMC commissioner Pravin Kumar explained the key components of the development proposals as well as strategies outlined to achieve the goals. Associate vice-president, AECOM Technical Services Inc., John K. Bachmann explained the timeline of their project planning to the officials.
As per the MoU executed recently between the US Trade and Development Agency and Department of Municipal Administra-tion, the AECOM, IBM and KPMG will provide Vizag with a planning framework and development strategy. The 35-member team would prepare six DPRs for development of Vizag city in a
span of 15 months.
Taking the Smart City project a step further, the state government has recently issued a GO, incorporating the Special Purpose Vehicle in the name of "Greater Visakhapatnam Smart City Corporation Limited". While the principal secretary of MAUD serves as the chairman, district collector and GVMC commissioner would act as directors on the board of GVSCCL.
The state government also allocated an initial capital of Rs 5 lakh for the SPV. The USTDA would provide a funding of $5 million (about Rs 30 crore) for the plan. The USTDA would also contribute project planning, infrastructure development, feasibility studies and capacity building in the process.
Source By: http://www.deccanchronicle.com/